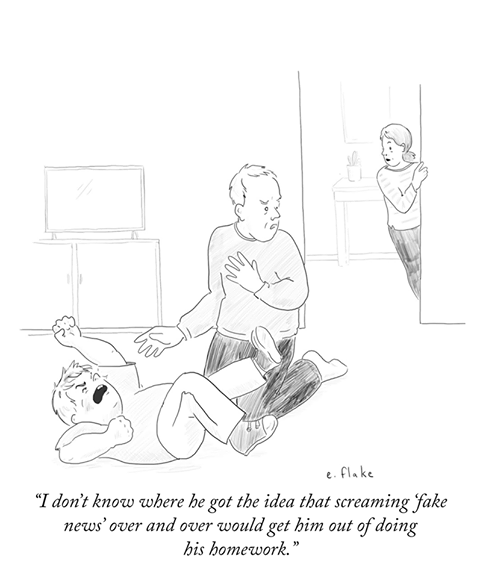 Fake news may seem to be very innocuous and in fact might not seem to cause much harm to anyone or have any real-world consequences. Fake news is a phenomenon where a few individuals, sites and online portals create or/and share pieces of information either completely false or cherry-picked from real incidents with the intention to mislead the general public or gain publicity. We all have at least once received a message on WhatsApp groups or on Twitter or on Facebook saying things like – Jana Gana Mana received 'best national anthem' award from UNESCO, or that the new Rs 2000 notes have a GPS enabled chip, or that Narendra Modi has been selected as the Best PM in the world by UNESCO. These apparently harmless rumours have done little more than made Twitter trolls target unsuspecting individuals, sometimes even well-known people.
This problem of 'fake news' has led to some very tangible damage in today's world, such as, the recent rumour in Uttar Pradesh and surrounding areas, that there was a severe shortage of salt. The price of salt which was otherwise about Rs 20/kg, shot up to Rs 250/kg and in some cases to Rs 400/kg. The police had to resort to riot control and raids in multiple places to prevent looting and hoarding. The situation blew up to such a great extent that the state's Chief Minister had to come out with a statement that there was adequate quantity of salt available.
Spreading false information for personal gain is not a new phenomenon, but with the growth of social media and other easily accessible news portals, the reach of the same has reached new heights. This concept came to the forefront given the amount of misinformation propagated by both the sides in Brexit and US presidential elections. This has grown to such a great extent that Oxford Dictionary selected 'post-truth' as the word of the year. In a post-truth society, individuals/groups are easily able to influence public opinion for or against their beliefs by posting false and incorrect information online (and probably even get paid for it).
There is a fundamental reason as to why fake-news is bad, it makes it tougher for the individuals to trust established institutions. The relationship between media and citizens is that of trust, the people expect the news portals to be honest and unbiased in their reporting. But, when they are constantly exposed to increasing amount of misinformation and hoaxes, they start losing the faith they have in these institutions. What this does is create a smoke-screen, through which people are not able to see and, judge or reach a definitive conclusion as to what is to be believed and what is not to be believed.
Though there is no set legal provision in India dealing with the problem of fake-news, the closest law the country has that deals with some sort of misinformation being spread is the defamation law. But even the validity of defamation law has been called into question, though the criminal defamation law has been upheld by the SC. It has been stated by critics that the law is being used by the establishment to curb the rights of individuals who question the actions of the governments or its leaders. Sites like Facebook, Reddit, Twitter, etc., can be classified as intermediaries and are the primary sources of fake news. Intermediary liability deals with the liability which can be placed upon such sites, and is dealt with under the IT Act. The provisions under this Act however are not adequate to deal with the issue of fake news. This is because intermediaries are only liable for breaches in privacy of the end-users and not for spread of misinformation.
There are a few other countries which have laws which deal with the subject of misinformation. Germany has mandated Facebook to maintain a 24/7 functioning Legal Protection Office in Germany. This department would take complaints from victims to them and the department would have to initiate an investigation and resolve the issue. If after 24 hours, the department fails to take any action, the company will be charged 500,000 euros (Rs 3,60,00,000) per day the news is left online. China had in 2013 made stringent rules against rumour-mongering. Indonesia has also set up a National Cyber Agency which would deal with content that the agency thinks are 'slanderous, fake, misleading and spread hate'.
There is a possibility that there could be a chilling effect on the freedom of free speech and expression,  Facebook for example as a corporate entity will in trying to avoid the fine, block any sort of information which comes into question. This is because there is no accountability on the actions in this case. In the cases of China and Indonesia, the governments become the sole deciders of what truth constitutes and anything which they do not want the public to know or any information which is against the establishment's viewpoint would be labelled as 'fake'.
The promulgation of fake news has brought into focus the role of sites like Facebook, Twitter, Reddit, etc., which have becoming one of the major sources of news consumption in the developed world. Several analysts have blamed sites like Facebook for the absolute lack of accountability these sites have in dealing with the problem of misinformation spreading on their portals. Then again, moves taken by Facebook and Reddit have been questioned by free speech activists.
This problem of fake news actively being shared and the consequent need to set up regulations to counter this flow by social media outlets and the like raises some serious ethical and legal questions, including whether corporate entities like Facebook, Reddit, Google, etc., should be given a free hand in blocking or blacklisting 'fake news', whether the government should step up and actively take a part in stopping fake news and whether the benefits of checking the spread of misinformation are valuable enough to censor any sort of 'suspected' news. As of now most laws have still not adapted towards tackling these issues, however there has been a slowly shifting trend towards dealing with the same.