(Image Source https://flic.kr/p/aCWXFf)
Public.Resource.Org along with other civil liberties advocates in India and Abroad has filed a petition with the Bureau of Indian Standards asking it to make its standards publicly available for free online. The petition is an commendable and crucial step forward for the right to information. The supporters of the petition include Carl Malamud, the founder of Public.Resources.Org, the petitioning organisation, Dr. Vinton G. Cerf, the Father of the Internet, Sri Sam Pitroda, one of the pioneers of communications innovation in India, Swaraj Paul Barooah (KnowGAP, SpicyIP), Dr. Sushant Sinha (IndianKanoon), Dr. Dhrubayyoti Sen (IIT-Kharagpur), Dr. T.I. Eldho, IIT-Bombay, and Mr. Srinivas Kodali, Centre for Excellence in Urban Transport, IIT-Madras.
The Bureau of Indian Standards (BIS) is the Indian Standards body, tasked with the preparation and implementation of standards, operation of certification schemes for products and systems, organisation and management of testing laboratories, and creating consumer awareness and maintaining a close relationship with international standards bodies. Under this ambit, it sets the bar for the standards used by a total of fourteen sectors.[1]
These documents are crucial to the functioning of various economic sectors of the Indian and International industry, and have far-reaching consequences.  BIS's 14 Division Councils and over 650 Technical Councils have so far developed over 19,000 standards. Being official government documents, these standards should ideally be available in the public domain. But the Bureau has refused to release them into the public domain. These documents are sold by BIS here, giving options for purchasing hard copies, leasing on DVD, or downloading soft copies, most of the prices being well into lakhs of rupees. Furthermore, the BIS has claimed copyright over these documents, and stated that anyone making them public would infringe on its copyright.
The petition asks for the BIS to release these standards into the public domain, making them accessible to anyone who might want to access them. The petition argues that these standards are fundamentally crucial to the functioning of arguably every production sector and field of practice in India.  They cite the importance of these standards to fields such as Technology, Medicine, Trade, Law, arguing that they contain information that would be extremely valuable in boosting productivity and educating the workers in the respective sectors.
As we all know, access to information is one of the pillars of democracy, and in this case, to the future of innovation as well. All students of law have used IndianKanoon at some point of time and appreciated the access it provides, not to mention the multitude of other resources that students across sectors use on a regular basis such as blogs like SpicyIP. The TechLawForum itself has recognised the value of such resources, creating the Commons, a collection of creative commons and public domain resources. As a staunch advocate for the right to information, I personally commend the petition, and hope it bears some fruit.
The full petition is available here, and further documents are available here. SpicyIP's much more detailed coverage of the petition is available here.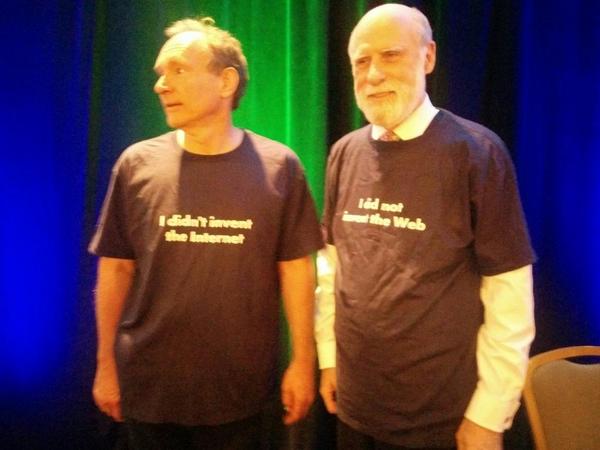 (Sidenote: Swaraj also notes in the SpicyIP post "One of the coolest line you'll see in a petition" – Vint Cerf's"When we were creating the Internet…". You really can't beat that bio, for him or for Tim Lee.)
---
[1] 1) Chemicals; 2) Food and Agriculture; 3) Civil; 4) Electrical; 5) Electronics & Telecommunications and Information Technology; 6) Mechanical Engineering; 7) Management & Systems; 8) Metallurgical Engineering; 9) Petroleum; 10) Coal & Related Products; 11) Medical and Hospital Planning; 12) Textile; 13) Transport Engineering and Production and General Engineering; and 14) Water Resources.